The Oxford Book of Upper-Voice Polyphony
Tuesday, 16 February 2021 | Forwoods ScoreStore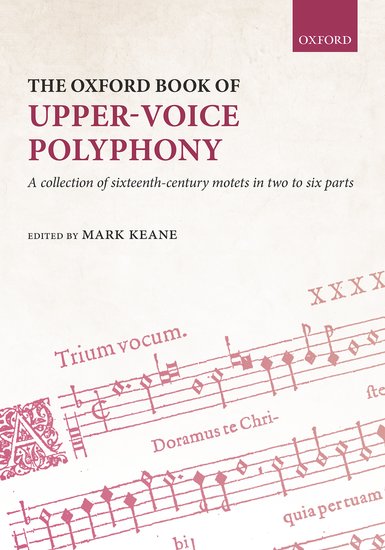 Brand new to the market is The Oxford Book of Upper-Voice Polyphony, a collection of 43 motets from the sixteenth century in two to six parts.
Comprises well-known favourites, lesser-known items, and pieces published for the first time in modern notation
New editions prepared from original sources
Playable piano reductions for rehearsal purposes, where needed
Sacred texts in Latin, with non-singing English translations provided
Repertoire covering the church year, including all major feasts
Includes detailed commentary for each piece, with historical background and source information
According to the editor, Dr Mark Keane, 'the aim of the anthology is to provide a solid foundation for upper-voice choirs wanting to explore this broad and beautiful music, from which they can expand their repertoire to perform other motets originally conceived for this vocal ensemble.'
Much of the repertoire is equally suitable for lower-voice choirs, too, and we've put together a selected Spotify playlist so you can listen and indulge for an hour.