Stock Information Update!
Monday, 18 August 2014 | Forwoods ScoreStore
Following months of manual updates to the product information and functionality of ScoreStore, we are delighted to announce that stock information is now available!
It is now possible to know whether or not an item is in stock before you order! Our system will also let you know if a regular stock item is 'on order' or a 'Special Order title'. The estimates on delivery time for items not currently in stock are conservative and we can often supply much faster.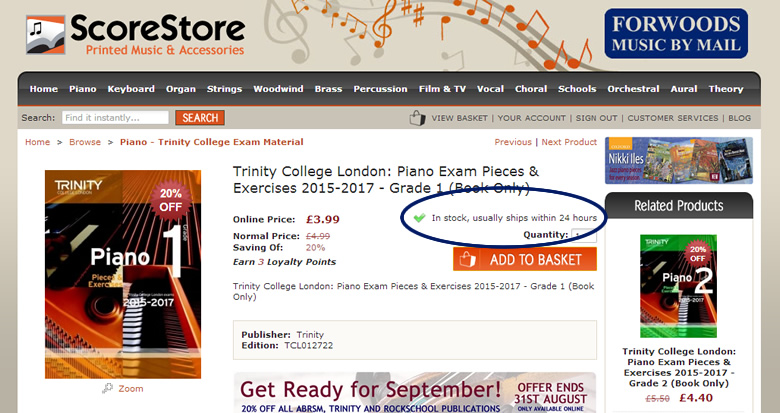 Please be advised that there may be teething problems with the new system and if you require a guarantee that you order is going to arrive tomorrow, you should still contact us by email or freephone and we'll gladly stock check anything for you.
If you have any questions or would like more information about this update please don't hesitate to contact us or leave a comment on this blog post!