Organists! Don't miss out...
Thursday, 14 January 2021 | Stephen Yarrow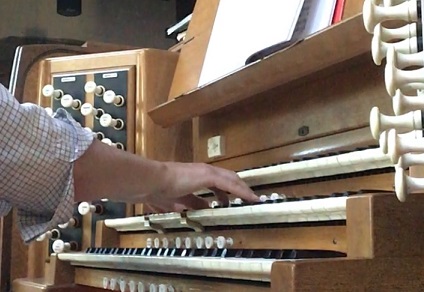 Our current online promotion, 25% off Schott Music, which runs until 31 January 2021, presents rich pickings indeed for organists.
The Schott catalogue, which was 250 years old in 2020, is a treasure trove of music for recital and liturgical use:
Complete Works of Bruhns, Brunckhorst, Buxtehude & Weckmann
Guilmant Sonatas & other works
Dazzling recital repertoire by Naji Hakim
Compositions and transcriptions by Guillou & Lemare
Organ chorales by Flor Peeters
Works by major 20/21 Century composers for the organ such as Eben, Escaich, Hindemith, Schneider, Schroeder & Vasks
Works by Liszt, Maxwell Davies, Mussorgsky, Orff, Parry & Wagner and others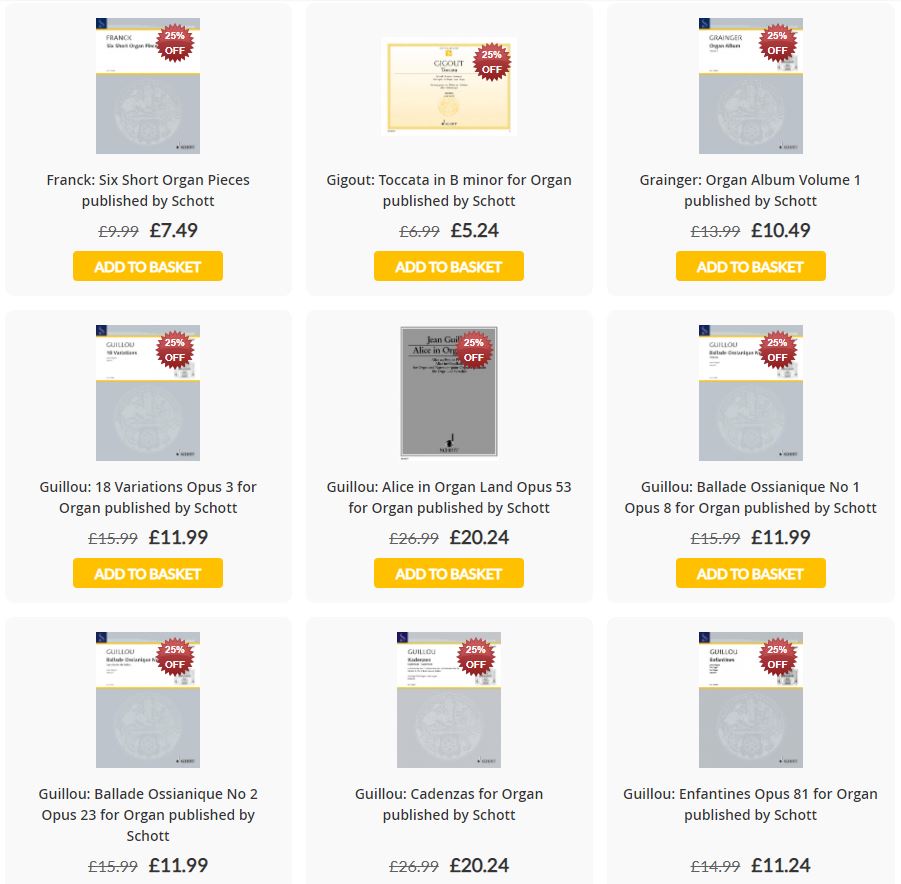 There's no better time to buy Schott's organ music than now, at 25% discount until the end of January 2021, and all online orders over £20.00 net are sent carriage free to UK addresses.
To browse Schott organ music, visit our online ScoreStore and select the 'Filter by Publisher' option on the left.
As a reward for reading this far, here's a video of Naji Hakim playing his Gershwinesca on the Stahlhuth/Jann organ of St-Martin, Dudelange.
Thanks for your time, fellow organists!
Best wishes
Stephen
PS. The picture at the top is yours truly, taken last year at the organ of St Mary's, Dover. Apologies for the gardening shirt. I was outside, trimming the churchyard fuchsias when the news broke of the death of Dame Vera Lynn so I popped in for a blast of 'The White Cliffs of Dover'. I've cropped out the muddy jeans!