Complete Faber choral catalogue now available from ScoreStore
Wednesday, 13 August 2014 | Stephen Yarrow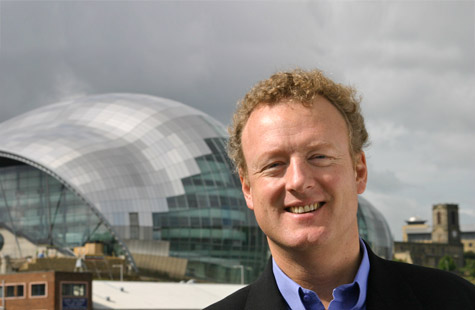 We have now added the complete Faber Music choral catalogue to our online store, following on from OUP, which was added earlier this year.
Faber's choral catalogue features the works of such illuminati as Howard Goodall and Morten Lauridsen, some of the best-loved works of the past two decades.
Perhaps Goodall's best-known work is his setting of Psalm 23, The Lord is my shepherd, written for the hit TV comedy The Vicar of Dibley, starring Dawn French. Works like Love Divine are equally beautiful, and deserve to be far better known.
Setting both English and German texts, Sure of the Sky, Sure of the Sun – Des Himmels sicher, der Sonne sicher is a haunting and moving reflection on the futility of war. The 5-minute piece for SATB choir and brass was premiered at one of the UK's three main World War I centenary commemoration events on 4 August 2014. It was launched by the London Symphony Chorus, Schleswig-Holstein Festival Chor and Coldstream Guards, at a twilight event attended by the Duke and Duchess of Cambridge, Prince Harry, and a number of world leaders, all gathered together in the tiny woodland cemetery of St Symphorien near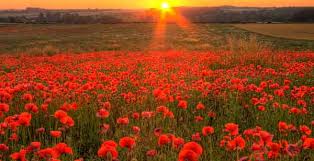 Mons, Belgium – the resting place for the first and last British, and the last Commonwealth, soldiers to die on the Western Front. The texts are "May, 1915" by Charlotte Mew (1869-1928), and "To a Missing Friend" by Goldfeld, a German Jewish soldier killed in action, the poem was discovered by Jewish military historian, Peter C Appelbaum.
Among Goodall's extended choral works, Eternal Light is a stunning new Requiem for the modern day, juxtaposing the Latin text with modern English poems. Speaking about the work, Howard Goodall said "For me, a modern Requiem is one that acknowledges the unbearable loss and emptiness that accompanies the death of loved ones, a loss that is not easily ameliorated with platitudes about the joy awaiting us in the afterlife. This, like Brahms', is a Requiem for the living, addressing their suffering and endurance, a Requiem focussing on the consequences of interrupted lives."
Morten Lauridsen's biggest hit, without a doubt, is his evocative setting of the ancient text, O magnum mysterium. Slow, sustained, full of scrunchy harmonies typical of the composer's style, it's a challenge for any choir, and audiences love it!
Founded in 1965 by Benjamin Britten and Donald Mitchell, Faber Music continues to be dedicated to publishing the music of some of the foremost composers of our generation. We are delighted to feature the Faber choral catalogue in its entirety here on ScoreStore. Click here and filter using the publisher menu on the left of the search results page to view over 300 choral leaflets published by Faber Music.