A warm welcome to St George's customers
2 Comments
Thursday, 15 July 2021 |
Forwoods ScoreStore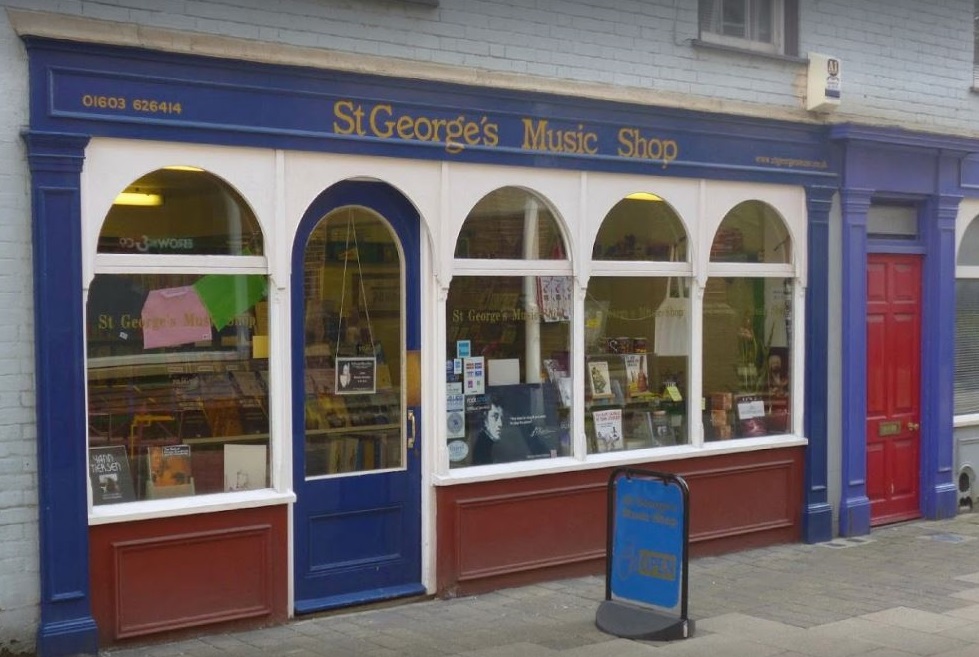 A very warm welcome to customers of St George's Music Shop, Norwich. We're delighted and honoured that Chris and Anne have chosen to recommend Forwoods ScoreStore to look after their customers, now their shop has closed. We wish them a long and happy retirement.
St George's was renowned in the printed music trade for providing a high level of expertise, a friendly, family-run atmosphere, and unrivalled service, and it is these qualities that you will find in abundance at Forwoods.
Whilst we cannot provide the walk-in and browsing service to Norfolk and greater East Anglia, our dedicated mail-order organisation, which has been running as a stand-alone facility since 2001, has been honed and refined over the past 20 years to be keenly responsive to the needs of musicians right across the UK
As the Covid-19 crisis (we hope and pray) begins to abate, personal service has never been more important. Of course, we believe it's important to support small, independent retailers, rather than multi-nationals, but we also know we have to earn the faith and trust of new customers. That's why we will be working hard to keep you happy.
Forwoods (established in 1946) is run by husband, wife and son, Stephen, Sue & Joe Yarrow - three people with a direct stake in the success of the business and getting things right for its customers. We're all looking forward to talking to you for the first time and getting to know about your musical activities. Do pick up the phone and call free on 0800 072 0354, or email us, or simply take some time to browse around our online shop and place your order there.
If there's anything you can't find, don't hesitate to ask.
Very best wishes
The Forwoods team