'A million colors in your mind'
Thursday, 4 February 2021 | Stephen Yarrow
'The piano keys are black and white but they sound like a million colors in your mind.'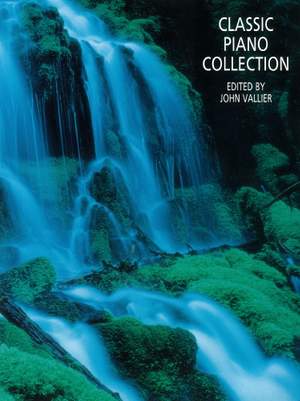 Anyone who plays the piano will appreciate the truth of this quotation from the Short Stories of Mexican author Maria Cristina Mena (1893-1965). Even the smallest child can imagine the mice in the upper treble register and the elephants in the lower bass.
There is so much piano music out there, both original compositions and arrangements, that sometimes it can be hard to know where to turn for those happy hours of relaxation and enjoyment. Today, I'm going to look at a few anthologies for the intermediate to advanced pianist, including some which are hot off the press and some which are tried and tested. You can find contents lists by following the product llinks.
Brand new to the market is A Recital Anthology (21 pieces for diploma-level performance ATCL) from Trinity College London Press. Edited by Steven Osborne, with detailed performance notes by the editor and John Paul Ekins, this collection brings together twenty-one pieces from the ATCL repertoire list from 2019. From J.S. Bach through to Garry Wilkinson (b.1958), the volume is clearly presented on high-quality ivory paper which is easy on the eye. Good consideration is give to page turns, with blank pages inserted for ease of use. Although the collection includes Beethoven's Pathetique Sonata in C minor Op. 13 and Debussy's La plus que lente, the real joy of this book is to be found in the less familiar works - Deux Poemes by Scriabin or Big Band Sounds by Nikolai Kapustin. As the publisher's blurb remarks, 'this is a rich compendium that all classical pianists will enjoy'.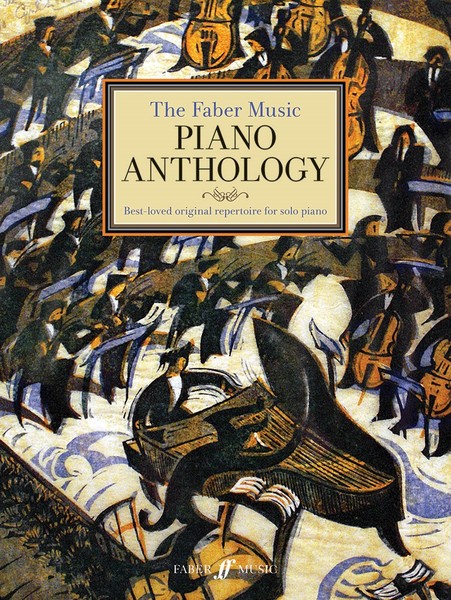 The Faber Piano Anthology (2016) differs from the Trinity volume in that it includes pieces from around Grade 2-3 (ABRSM) standard - Bach's Minuet in G BWV114; Scarlatti Minuet in C - up to around Grade 8, with Mozart's Rondo Alla Turca K331, so it's ideal for a pianist who might desire a challenge one evening and something to lazily bash through the next. (Yes, that's me!) Renowned educator, adjudicator and composer Melanie Spanswick, who edited the volume, expresses the hope that players will 'find this collection both inspiring and enjoyable, encouraging a renewed love for the instrument and many happy hours of piano playing'. At the time of writing, the Faber Piano Anthology is included in our special offer on the entire Faber catalogue, at 25% discount. Attractively presented in hard covers, with design work by Chloe Alexander Design, this is a volume that will withstand and reward regular use, and is good-looking enough for you to leave it on the piano and not tidy it away. Always a bonus!
Peters Edition regularly produce a Grade 8 Piano Anthology of selected pieces from the ABRSM syllabus, many of them drawn from the extensive range of piano music in the Peters catalogue. The anthology for the 2021-22 syllabus ranges from List A (Bach, Handel, Haydn, Mozart etc), through the Romantics on List B (Schubert, Chopin, Schumann, Brahms, Rachmaninov and others) to List C, which itself ranges from Chaminade and Debussy to the Australian composer Peter Sculthorpe (1929-2014). It is closer in style to the Trinity Recital Anthology, in that all the pieces, clearly, are of a fairly uniform standard, and also contains copious performance notes by Norman Beedie of the Royal Conservatoire of Scotland, so it is an ideal publication for those preparing for their ABRSM Grade 8 piano exam during 2021 and 2022.
If you are a higher intermediate to advanced pianist and you just need a collection of all your favourite piano classics in one place, then John Vallier's Classic Piano Collection (Cramer) or David Willison's World Renowned Piano Pieces (Lengnick) are the books for you. Understandably, there is quite a lot of content which appears in both books, but all the key composers of piano music are represented and either, or both, of these collections will make a useful addition to your music library. How to choose between them? The Cramer volume has a lovely picture of a waterfall on the front, but this author has the David Willison book always to hand on his piano.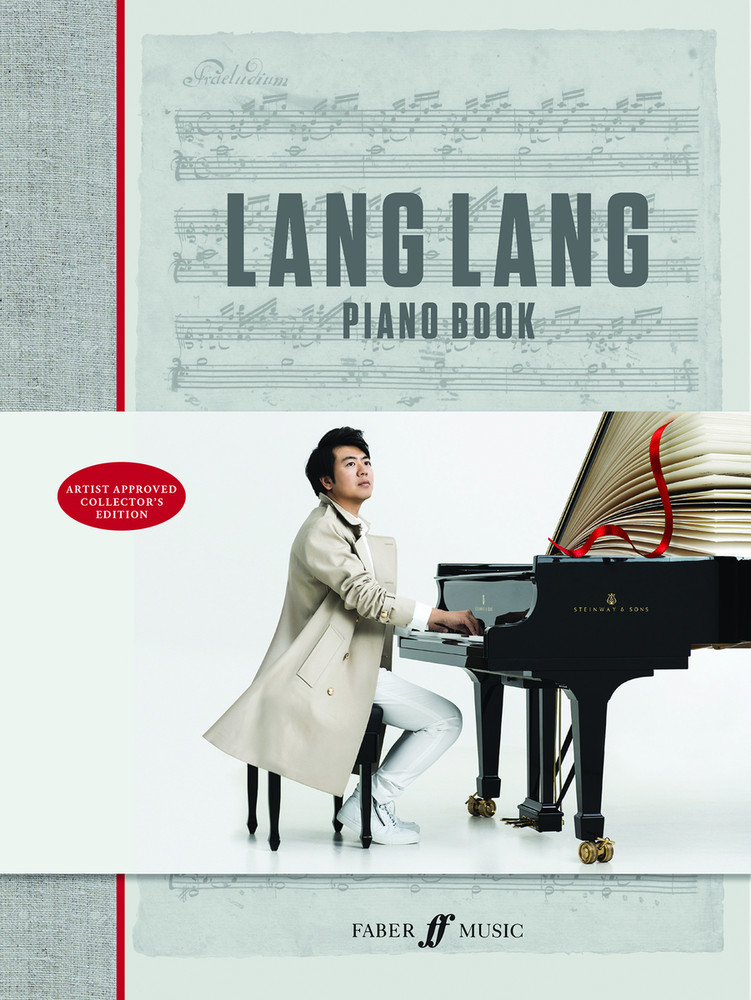 Finally, for today, if you are looking for a gift for a pianist friend (or yourself) and it's not going to be the Faber Piano Anthology listed above (which it very well might be), then look no further than the Lang Lang Piano Book (Faber Music, 2019). Sumptuously produced, with lots of enticing images of our eponymous friend, this is a hard-cover edition of his favourite piano repertoire, a matching folio for the Deutsche Grammophon recording of the same title. As Lang Lang says, 'With Piano Book I'm going back to my first love, to the pieces that made me want to become a musician in the first place.' Each piece is prefaced by a short line, explaining the background to the piece, or the special resonance it has for Lang Lang himself. Take this example, The Chop Waltz (Chopsticks) Op. 32 No. 3 by Arthur de Lulli... 'I discovered this piece when I was in the US studying; my school friends didn't know Chopin or Liszt, but loved it when I played Chopsticks!' The final, quirky but very valuable inclusion in the Lang Lang Piano Book is Beethoven's Für Elise, annotated with his own performance notes. This title is inluded in our Faber special offer at 25% discount.
Well, I hope this has given you some pointers towards the right book for you. I know how much solace I have found in my own piano playing during this otherwise difficult time. Always remember the quote by the philosopher Ehssan:
"Life is like a piano; the white keys represent happiness and the black show sadness. But as you go through life's journey, remember that the black keys also create music."
Best wishes
Stephen
Stephen Yarrow, a Director of Forwoods Music Ltd, owner of the ScoreStore online music shop, trained at the Royal Academy of Music, London. He is a singer, organist, pianist, choral conductor and (lapsed) teacher of piano, organ and voice.